When is a plastic bunded oil tank the right choice?
Around 1.6 million households in the UK aren't connected to the national gas network. Generally, these households will use oil to heat their homes and water instead. This oil (usually kerosene) must be stored on your property, in a tank which adheres to the government's oil storage regulations (Storing oil at your home or business - GOV.UK (www.gov.uk).
Oil storage tanks can be installed outside, inside or underground.
In commercial situations, heating oil may also be used to fuel machinery and furnaces, generate electricity or generate steam for industrial machinery.
There are actually four types of oil storage tank available for people to use at home:
Plastic single skin
Plastic bunded
Steel single skin
Steel bunded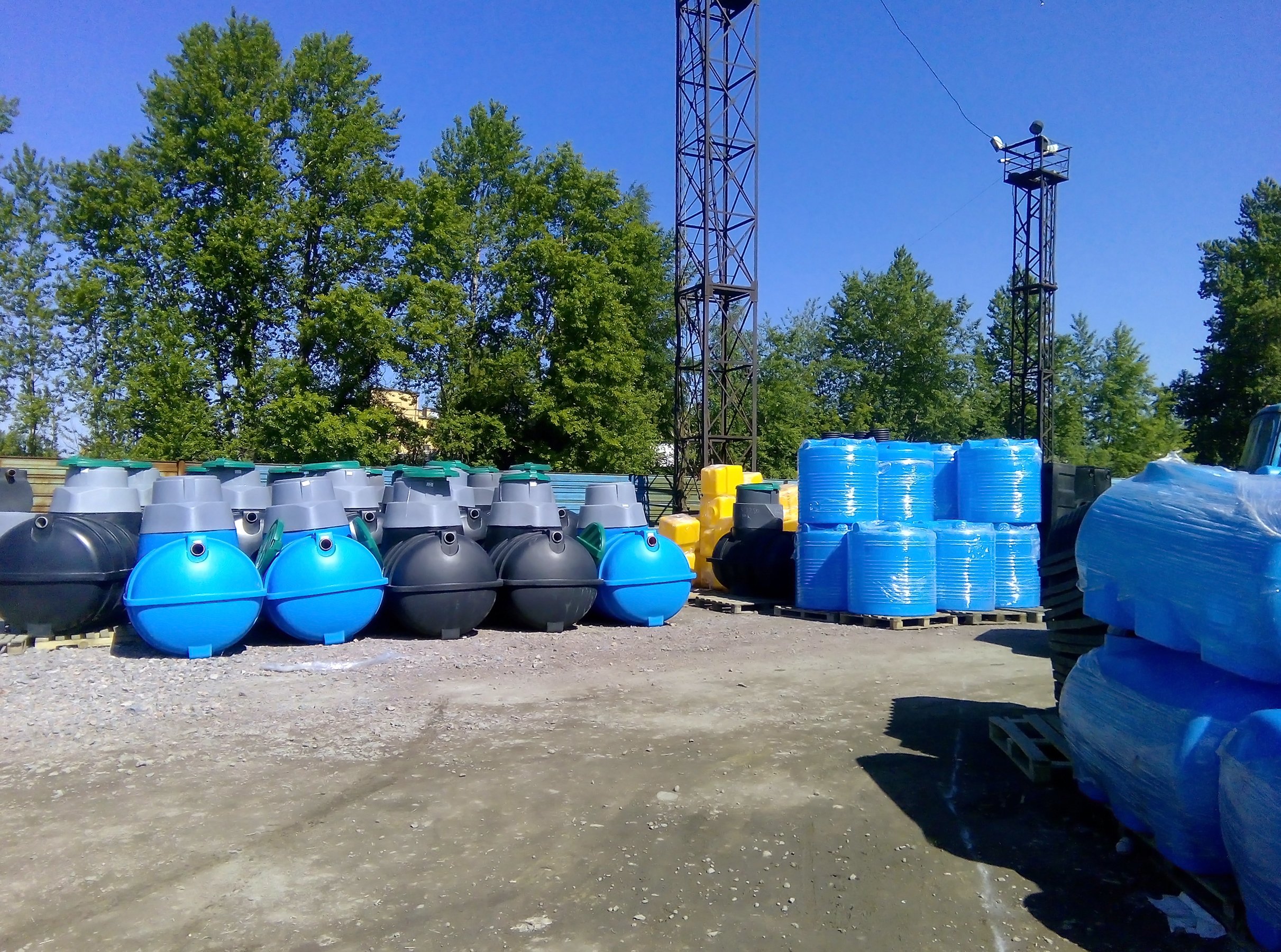 Bunded or not?
A bunded oil tank has a double layer 'tank within a tank' design, making it much safer than a single skin design. Fuel stored in a bunded oil tank would need to break through two protective layers rather than just one before it could escape and cause problems. If a leak does happen, the contents will be stored safely and securely in the outer tank. This second layer will buy you valuable time to resolve the situation before the oil causes environmental damage.
The law around the use of bunded or single skin oil tanks vary across the UK:
In England, Scotland and Northern Ireland, you need to install a bunded tank if the tank is:

in excess of 2500 litres
within 10m of controlled water (river, stream, ditch, soakaway, septic tank etc.)
located where a spillage could enter a loose fitting manhole or open drain
within 50m of a well, borehole or spring
located over a hard surface where a spillage could enter controlled water
in a position where the vent pipe outlet is not visible from the fill point
within an Environment Agency source protection zone one (see www.environment-agency.gov.uk)
or in close proximity to any other environmental hazard

In Wales, all oil tanks with capacity over 200 litres must be bunded
In commercial installations, all oil storage tanks above 200 litres in capacity must be bunded
Generally, it is recommended that you store a year's worth of oil in your tank. (This also makes financial sense as the price of kerosene fluctuates dramatically during the year. Having capacity to store a year's worth of oil means you can buy in bulk when the price is right.)
For a three bedroom household, using heating mainly in the evenings and at weekends, the average oil consumption for a year would be around 1,600 litres. Although this is below the 2500 litre threshold for bunding (due to volume stored) we would always strongly recommend a bunded oil tank, as it is good environmental practice.
Oil is one of the most common causes of pollution – accounting for 15% of pollution incidents every year. Oil spillages can be devastating to the local environment – from polluting waterways to destroying natural habitats and killing trees with preservation orders. And it is far more likely to happen with a single skin tank than with a bunded one.
Some insurance companies won't cover a policy holder for an oil spill. A leak would more than cancel out any savings made in buying a cheaper single skin tank. The cost of an environmental clean-up could be up to £50,000, a devastating amount of money for most families.  
There is also the risk that the legislation could change – as you can see from the big difference in the regulations between Scotland & Wales and the rest of the UK – meaning your single skin tank could suddenly no longer be legal.
So a bunded oil tank is always the best choice, which brings us to the next big decision – plastic or steel?
Plastic or steel?
Plastic oil tanks are made from polyethylene, an extremely hard-wearing material, which is just what you need when you are storing a liquid which is both valuable and potentially dangerous.
There are advantages and disadvantages to both plastic and steel bunded oil tanks. But it is important to note that, if properly maintained, they both do a very effective job of storing oil safely.
But which is best?
It's a good idea to start by looking at the advantages of each…
Plastic oil tanks are:
Lightweight – they are lightweight and more manoeuvrable, which makes plastic oil tanks easier and cheaper to transport, install and move to a new location if required.
Not going to rust – unlike steel tanks, plastic oil tanks won't rust. Steel tanks can form rust, which fills the bottom of the tank and clogs filters. The legs of steel tanks also have the potential to rust and become damaged. If this goes unnoticed, it could cause the tank to become unbalanced and tip over, leading to a major clean-up and the cost of replacing the lost oil and repairing the damage.
Insulator - plastic is an insulator, which means it slows the transfer of heat from the environment (like the sun) to the oil inside, so the liquid is protected.  
Pliable - most plastic fuel tanks are seamless, so are less likely to prematurely split or fail. Even if it deforms, it can regain its shape and any deformations can be corrected if work is carried out quickly.
Steel oil tanks are:
Long lasting - steel potentially has a much longer lifespan than plastic. Steel tanks are resilient to everything from UV rays to extreme weather, and can withstand some accidental damage.
Larger capacity - steel tanks come in much larger capacities than plastic ones and can hold up to 120,000 litres. This allows you to take advantage of cheaper oil prices and bulk buy your oil when the price is right.
More secure – Oil is a valuable commodity and theft is on the rise. Stolen oil will be expensive to replace and unexpectedly running out of fuel can be very inconvenient. Steel tanks are more secure as it is harder to drill and siphon oil from them than plastic tanks. They are also much heavier, making them more difficult to remove from your property.
As you can see, there are many good reasons for using a plastic bunded oil tank – and just as many good reasons for using a steel one. So your decision should really be based on your own needs and requirements.
If you are looking for something lightweight and easier to install, a plastic oil tank would be the best option. Plastic tanks are also lower maintenance, without the need for repainting. They are a good choice if you are looking for value for money, as they are generally cheaper than steel oil tanks. While they don't hold the huge quantities of oil that the biggest steel tanks will hold, there are plastic tanks available with capacity up to 15,000 litres – far more than a domestic property would ever need to use in a year.
Plastic bunded oil tanks also come in a variety of shapes, including vertical, horizontal and slimline, which makes it easier to fit them into whatever space you have available.
Slimline plastic bunded heating oil tanks are some of the most popular oil tanks on the UK market. Here at Tanks for Everything, we stock slimline tanks in capacities from 650 to 2,000 litres by leading manufactures including Atlantis, ATLAS, Carbery, DESO, Diamond, Harlequin and TITAN.
Slimline tanks fit into spaces where the access is narrow or restricted and are especially well suited to cottage gardens.
Vertical plastic bunded heating oil tanks, which are round in shape, are generally more cost-effective due to their inherent strength from the design process. They fit well into corners or where space isn't an issue. Our vertical tanks are available in capacities ranging from 1,230 to 15,000 litres and are manufactured by companies including ATLAS, Carbery, DESO, Harlequin, TITAN and TUFFA.
Horizontal plastic bunded heating oil tanks are a popular design and usually fit into a similar space to traditional steel tanks. Horizontal tanks fit well into corners or where space isn't an issue. We stock horizontal tanks in capacities from 650 to 3,500 litres, manufactured by leading companies which include ATLAS, Carbery, DESO, Harlequin, TITAN and TUFFA.
By contrast, steel bunded oil tanks are all rectangular in shape, so there is less choice of shapes to make the most effective use of the space you have available.
When looking for the right location for your plastic bunded oil tank, it is important to be aware of the security of your property. Can the tank be seen from the road? With the right opportunity and the right tools, it would be relatively easy for someone to drill into a plastic tank to steal fuel. It would also be a lot quieter, and less likely to be noticed, than attempts to drill into a steel tank. To make matters worse, theft will also increase the chances of a leak, due to the damage to the tank.
Care and maintenance
Most of the plastic bunded oil tanks stocked by Tanks for Everything come with a 10 year manufacturer's warranty, but with a bit of care and attention, you can extend the life of your oil tank.
You should have your tank checked annually by a competent technician. The technician should check the tank, bund and pipes and remove any condensation.
It is also sensible to check your oil tank yourself every month and especially after any extreme weather.
Key things to look out for are:
Cracks and splits
Bulging
Faulty gauges
A stronger smell of oil
A sudden increase in oil usage
These could all be indications of a problem which is about to happen, or has already happened eg the increase in oil usage could indicate either a leak or theft.
If you notice any damage, you should contact a competent person, such as an OFTEC registered technician, as soon as possible.
These simple measures will extend the life of your tank and give you the reassurance that it is safe to use.
If you are looking for low maintenance oil storage, a plastic bunded oil tank would be the best choice. It is strong, hard-wearing and built to last.
If you are running a business which needs to store over 10,000 litres of oil or you are particularly concerned about fuel theft, a steel tank would be the best option.
But the reality is that, placed in the right location and with regular maintenance checks to prolong its life, a plastic bunded oil tank can be the right choice in almost every situation where you need to store heating oil on your property, whether that is for your home or a small to medium sized business.
​