Need assistance or advice with a product or lead time? Call our friendly Customer Services Team on 0117 244 4099 for expert help.....oh and don't forget we price match on most products!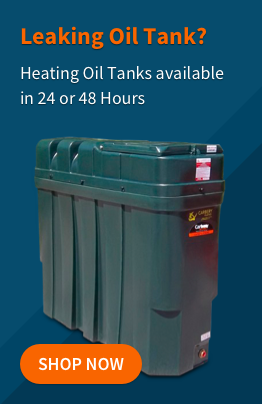 Welcome to Tanks For Everything
We are a family-run business and our aim is to provide you with a "one stop shop" for all your liquid storage requirements!
You will see that we have a wide range of tanks on our site for every application but our service does not stop there. We also provide the fittings and accessories required to complete the installation.
The vast majority of oil tanks that we supply – either steel or plastic are bunded (i.e. a tank within a tank). This is the safest way to store oil and in most instances, a bunded oil tank will be required to satisfy the current regulations. A smaller selection of single skinned tanks is also on the site, if you are planning to put the tank inside a rendered bund or if your installer has established via a risk assessment that a single skinned tank is permitted.
Diesel tanks are ideal for storing fuel for your vehicles and are available as a basic tank with a pump and hose and nozzle or with an increasing number of available options such as filters and flow meters. They can be powered by a number of options including mains electric, battery or hand pumps.
Water tanks are increasingly popular with the reported shift in the climate from farmers storing water for their crops and animals to new builds were rainwater is harvested to water the garden and feed water features. We have a huge number of shapes and sizes available.
Take time to have a look at our septic tanks and sewage treatment ranges. In more rural locations or where mains drainage is not available, we will have something to suit your needs, whether you are planning to discharge into a drainage field or whether you want a system that will treat the waste and enable it go directly into a water course.
We are approved distributors for Atlas Tanks, DESO Tanks, Titan Tanks, Harlequin Tanks, Carbery Tanks, Tricel Tanks, Premier Tech Aqua Tanks and many, many more.
Free delivery is available throughout all of England and Wales Mainland destinations. We aim to deliver all of our tanks within 3-10 working days from the date of ordering and payment being made. However, some special orders, such as steel products, may take longer.
If you require any information that is not provided on the website, do not hesitate to contact us. We are more than happy to help in any way we can.
We look forward to hearing from you!
Frequently Asked Questions
OIL STORAGE TANKS:

What is the difference between a single skin oil tank and a bunded oil tank?

A single skin tank has no secondary containment so if it leaks the oil leaks into the environment, whereas a bunded tank has an inner and outer skin which means that should the inner tank leak the oil is contained in the second skin which is also known as the bund.

What is the manufacturer's warranty on a single skin or bunded plastic oil tank?

2 years on a single skin plastic tank and 10 years on a bunded plastic tank

Can I install my own oil tank?

It is recommended that all oil tanks are installed by either an OFTEC registered technician or other competent person.

Do oil tanks require any maintenance?

Steel tanks require painting every couple of years or so. Plastic tanks are generally maintenance free - however all tanks and fittings should be checked regularly for signs of leaks and also at least annually by an OFTEC registered technician or other competent person.

My existing tank has a capacity of 2700 litres (600 gallons), would a replacement of the same capcity need to be bunded?

All oil storage tanks over 2500 litres need to be bunded at a domestic property, all oil tanks over 200 litres at commercial property need to be bunded.

Can a new plastic tank be fitted onto the existing piers of my old steel tank?

The base of the plastic tank would need to be fully supported, so concrete lintels and/or concrete paving slabs should be installed over the piers so that the pastic tank doesn't over hang at all.

My existing plastic tank is on wooden sleepers is this ok?

No, all plastic tanks should be on a non-combustible base, such as concrete lintels, paving slabs or concrete.

How big should the concrete base be for my new oil tank be?

The base should extend 300mm beyond the overall width and length of the tank.

OIL TANK FIRE HAZARDS:

Where can I position my new 2500 litre domestic oil tank?

Without requiring fire proofing an oil tank must be sited at least 1.8m away from a combustible structure, non-fire rated eaves, door or window into a building or boiler flue termination. The tank should also be 760mm from a non-fire rated boundary.

Can I position my oil tank next to a low level boundary wall?

Unless the wall extends 300mm beyond the height and the ends of the tank and has 30 minutes fire resistance the tank should be 760mm away.

Is it okay to install the tank next to my timber shed?

The tank should be at least 1.8m away from the shed or a fire proof barrier needs to be installed which extends 300mm beyond the height and ends of the tank and has a 30 minute fire resistance.

Do the fire regs apply to my domestic garage as no one lives in it?

Yes, the garage is classed as part of a domestic dwelling so the regulations apply to a garage as well.

Is there and alternative to fitting a fire proof barrier?

Yes, either relocate the tank so it is far enough away from the hazard not to need one or fit an Envirostore Firecheck or TUFFA Fire Stop tank.

Are Envirostore Firecheck or TUFFA Fire Stop tanks OFTEC approved?

No, but they have Local Authority Building Control (LABC) approval, please see each product for the certification.

 

OIL TANK ACCESSORIES

Can you supply a replacement fill cap for my oil tank?

Yes we do, please see our Oil Tank Fittings and Accessories section.

Do you supply remote reading contents gauges for domestic oil tanks?

Yes we do and the most popular are the Watchmansonic or Apollo electonic gauges

Can I fit a sight gauge to my bunded oil tank?

No it is illegal. Sight gauges can only be fitted to single skin tanks, most bunded tanks are fitted with an electronic contents gauge.

DIESEL TANKS:

Does my diesel storage tank need to be bunded?

All diesel storage tanks over 200 litres need to be bunded or installed inside an oil proof bund.

Is it possible to buy a new hose and trigger for my existing diesel tank?

Yes, we supply all types of hose and nozzles in our Diesel hoses, reels and gravity kits section.

Are new bunded diesel tanks supplied with filters as standard?

Our DESO range of contract diesel dispensers contain filters as standard. They are optional extras in the Harlequin Fuel Point range.

Are bunded plastic diesel dispensers suitable for bio-diesel?

All of our bunded plastic diesel dispensers are suitable for up to 5% biofuel. Above this precentage you will need to purchase a biofuel station.

What is the warranty on plastic diesel tanks?

All plastic diesel tanks have a 10 year manufacturers warranty on the tank itself and at least 12 months on the associated equipment.
---
Fuel Tanks, and more, you can trust
Commercial and residential property owners in the UK rely on being able to acquire reliable and affordable tanks for their premises. Tanks for Everything supplies heating oil tanks, diesel tanks, septic tanks and sewage treatment plants to customers throughout the UK.
You get high quality tanks in the UK, at realistic prices. The products we provide are manufactured by the best names in the business. They include Atlas burned oil tanks, Harlequin bunded oil storage tanks, Clearwater septic tanks, Diamond bunded heating oil tanks and TITAN single skin oil tanks. Our commercial and domestic tank experts can help you find the tank that you need.
Take a look at our selection of tanks to find the product you are looking for.
Why do you need a reliable oil storage tank? 
If you have an oil fuelled central heating system in your home or business premises, you need a good quality oil storage tank. We provide modern oil storage tanks in the UK. This means that the tanks you buy from Tanks for Everything are safe and made from superior materials, using effective and efficient construction techniques. These modern tanks also help the environment as they are less inclined to damage and less prone to leaks. You need to purchase a reliable oil storage tank in order to:
Save on expensive wastage from leaks.
Protect personal safety.
Protect the environment.
Bunded oil tanks or single skin oil tanks?
Bunded oil tanks consist of two separate tanks; the inner tank holds the oil and the outer tank protects the inner tank. This makes bunded oil tanks more secure and they are the recommended choice of commercial oil tanks in the UK. Single skin oil tanks are popular residential oil tanks, as there is less environmental risk involved. They have only one outer layer instead of two.
Diesel tanks in the UK
Storing diesel has to be done in a safe and efficient manner. This is why you need a good quality diesel tank that can accommodate the amount of fuel that you want to store. Tanks for Everything provides commercial diesel tanks in the UK, up to a capacity of 15,000 litres. We also supply smaller diesel tanks for residential premises. If you want to transport diesel, speak to us about a reliable diesel bowser.
Reliable and safe AdBlue tanks
AdBlue helps to reduce dangerous emissions from diesel vehicles in the UK. It's an important substance for residential and commercial vehicle owners. Storing AdBlue safely and effectively is essential. We provide modern AdBlue tanks, manufactured by experts, such as Harlequin. The tanks are available in capacities from 1,000 litres to 10,000 litres.
The importance of septic tanks in the UK
Treating crude wastewater is important for any residential premises where there is no traditional plumbing system. To do this, solids need to be broken down using a reliable septic tank. The liquid that is left is treated before it can be allowed to soak into the ground.  If you are looking for a domestic septic tank in the UK, talk to one of our advisors, for advise about the septic tank models that are available.
Small business and residential sewage options
Sewage treatment plants can be used to successfully treat wastewater and remove harmful contaminants; protecting the environment. Tanks for Everything provides clients with efficient septic tanks, that conform to British Standards.
Domestic and commercial fuel storage and waste treatment tanks are important purchases. Purchasing high quality tanks in the UK means that you have the peace of mind of knowing that the product is safe and you are protecting the environment.
Contact us about all of your tank requirements. We will answer your questions and help you to choose the right tank for your home or business.